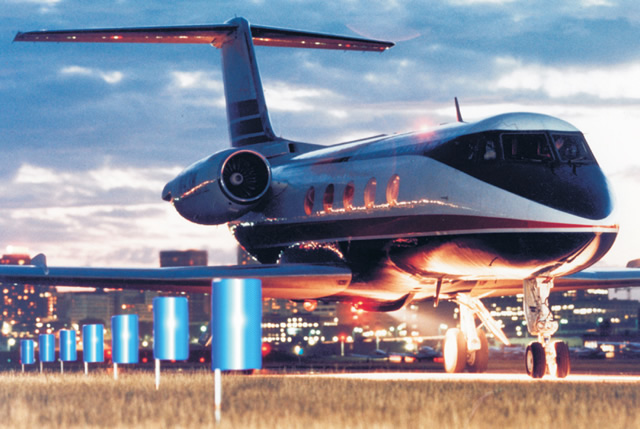 VALLEY ILLUMINATORS have been in business for over 40 years. Our first L-853 airfield reflectors were produced in 1969. We offer both FAA-certified and FAA-compliant products for airports, residential and commercial applications and marinas.
Our products have a reputation for being of the highest quality, easy to install, and providing maximum visibility for pilot safety.
Please contact us with your questions. We are happy to provide details and pricing upon request.
Valley Illuminators is certified as a Washington State Women's Business Enterprise (WBE) and as a Federal Disadvantaged Business Enterprise (DBE).

Our L-853 reflectors can be any height, from the FAA standard 14 inch above ground height to the maximum height of 30 inches above ground:
Low competitive pricing
Fast and easy installation
Will not attract wild life like plastic
Our reflectors can be any height, from the FAA minimum of 14"; above ground to the maximum height of 30"; above ground.
We have over 200 square inches of 3M sheeting on each reflector exceeding the current FAA minimum requirement of 96 square inches
Metal reflectors can go from extreme hot to extreme cold temperatures.
The cylinder size and shape reflects more light, illuminating a larger reflective surface area with greater visibility for pilot safety from minimal light source.
Cylinders can be used to cover lights during maintenance so taxiways and runways can remain operational.
Our reflectors can be used in remote areas instead of lights, and can be added to runways and taxiways as a backup system in case of blackouts.
Reflectors are sturdy and have been tested in the Boeing wind tunnel at up to 300 MPH
Our reflectors have lasted on airfields from 20 to over 30 years before being replaced.
Reflectors can be ordered flat or rolled into cylinders